We are present in over 120 locations nationwide.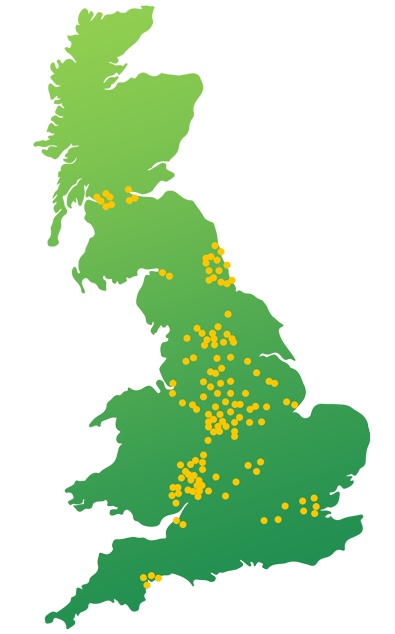 We are now the 6th largest car dealer in the United Kingdom and with over 120 new and used car dealerships nationwide you can be assured that we will help you find the perfect vehicle for your needs at the lowest price possible. We offer nationwide delivery on all vehicles and our stock is updated daily, giving you a huge selection of vehicles to choose from. 
Our manufacturer partners are Alfa Romeo, Chrysler, Citroen, Dacia, Fiat, Ford, Hyundai, Mazda, Nissan, Peugeot, Renault, SEAT, Vauxhall, Volvo, Land Rover, Jaguar, Honda, Volkswagen and Infiniti. We are very proud to be associated with these exceptional brands, along with their wealth of innovative products and a focus on delivering outstanding customer experience.